Named by loveexploring.com as the Best RV Park to stay in New Mexico!
American RV Resort is the perfect vacation destination in the heart of Albuquerque, New Mexico. Our RV Park offers one of the best camping experiences you'll find in the area. Stay at our campground for easy access to the city and surrounding areas.
RV Park Near Downtown Albuquerque
American RV Resort is a resort-quality campground and New Mexico's highest-rated RV Park by Visit Albuquerque. Near city conveniences but located in quiet, rural surroundings to make your RV park stay more relaxing while staying at the best in class campground in the Albuquerque area.
The RV park has a southwestern theme and is located just off the highway for easy on and off. We are situated on the west side of Albuquerque just a mile and a half from downtown Albuquerque. Set your lawn chair outside of your RV amidst the trees and enjoy the enchanting Albuquerque sunrise and sunset while watching the roadrunners, hawks, and other wildlife trot by your RV site.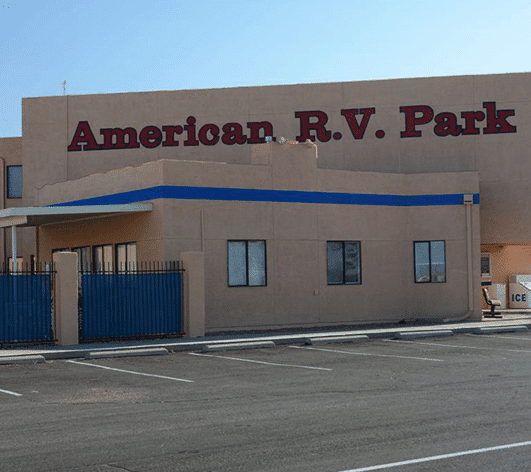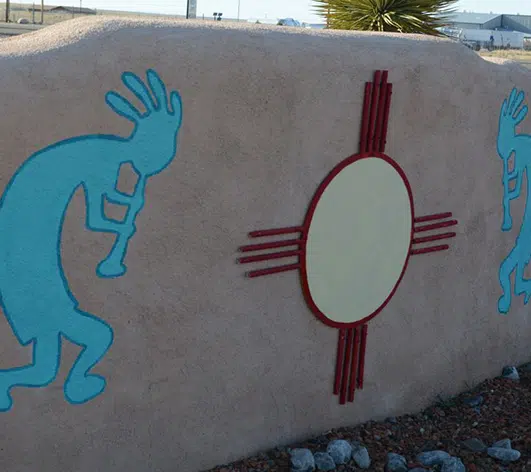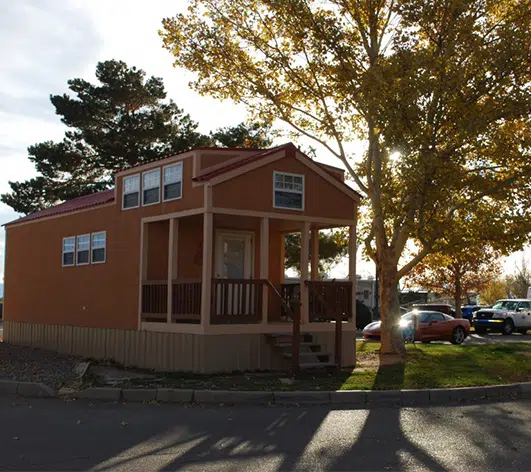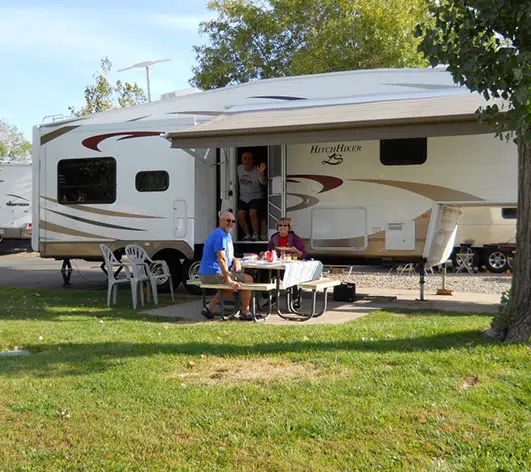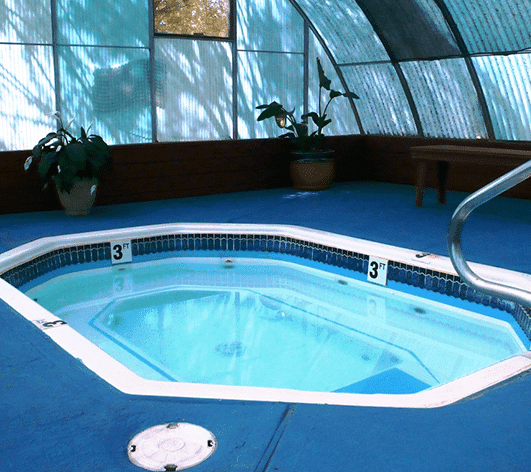 Are you looking for RV parks in the Albuquerque area? Look no further, because American RV Resort is one of the best RV parks in the downtown Albuquerque area. Our campground is centrally located so stay with us during the Albuquerque International Balloon Fiesta or if you want to explore the nearby Sandia Mountains as well as New Mexico Fairgrounds. Old Town Albuquerque is something you should not miss. Along with the Native American culture, you can experience the very best that Albuquerque and historic Route 66 offers while staying at the very best Albuquerque RV Park.
American RV Resort has a convenience store, cable tv, internet access, full hookups, excellent amenities, level sites, laundry facilities, and monthly rates for extended stay guests. The whole family will have fun staying in your fifth wheel or big rig and we're a pet-friendly RV park as well so bring your furry friends. Your next adventure is waiting at American RV Resort. 



Playground and Play Equipment

5 star reviews from our guests
If you are looking for a clean, well run park, this is your place. The facilities are kept up meticulously, and the employees are friendly.
Awesome park. It's just outside of Albuquerque but it's worth the extra drive to get in to town. Facilities are all clean and well kept. Water pressure is amazing and the sites aren't sardined like other parks. Complimentary breakfast is a nice touch 🙂 Overall it's a park I'd recommend to anyone!
Very nice commercial park with long, level, paved pull throughs. Utilities easily accessed and worked well. Wi-Fi fastest we have experienced in an RV park. Complimentary breakfast a nice touch. We would stay again.
Stayed overnight, very nice, very level. Some sites gravel some paved, all interior roads paved. Nice continental breakfast. Would stay here again. Reserved as we drove I-40 and they were very accommodating.
I stayed at the American RV Park in March of 2017. They were very friendly from the time I walked in the door. I was escorted to my site and the gentleman made sure everything was okay before he left. Clean and roomy bathrooms and showers, dog park, gift shop, convenience items for sale, clean sites and continental breakfast.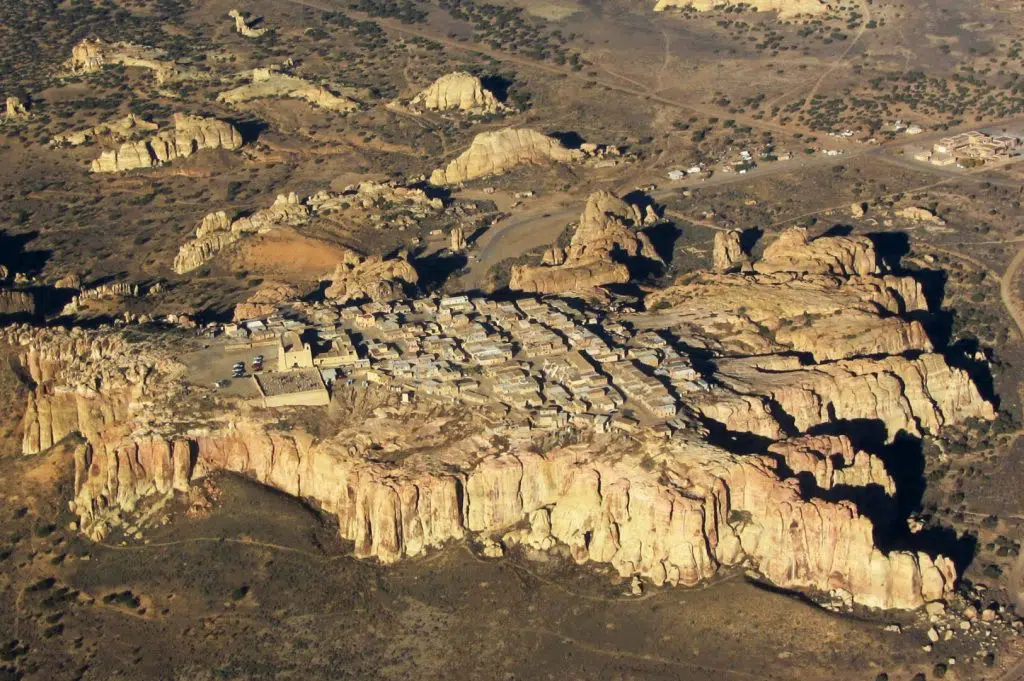 Local New Mexico Culture When you're in New Mexico you are surrounded by the culture of the Native Americans from local names to patterns of
Read More »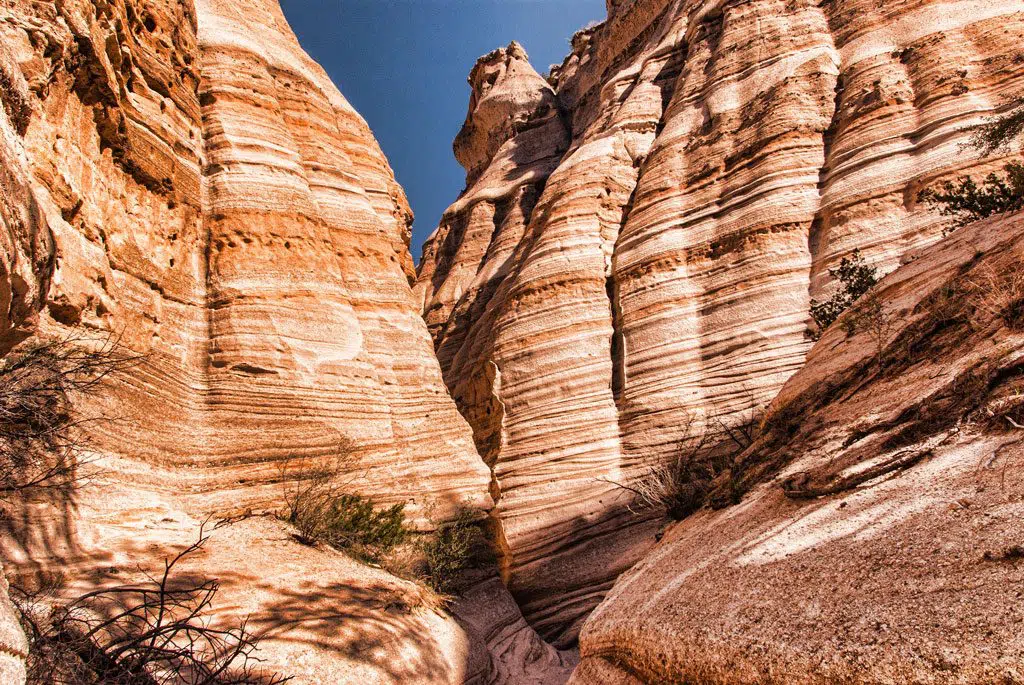 Santa Fe Bound Albuquerque is central to so much of what happens in New Mexico. You can spend your whole time in the area and
Read More »
Subscribe to our newsletter