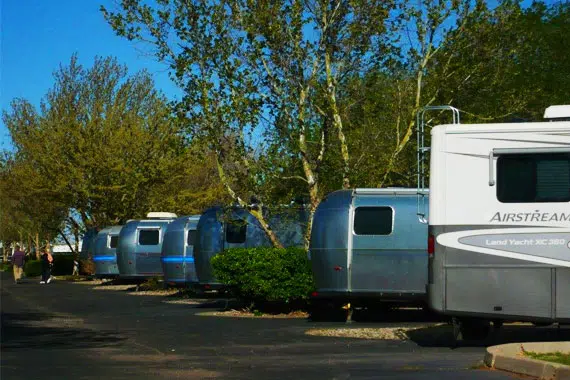 All sites include full hook-up, electric, water, sewer, WI-FI, CATV, concrete patios, and picnic tables.
Located on the outside perimeter, this lodge offers views of the mountains and desert beyond the confines of the campground. There is a deck with table and chairs for that unique setting for meals outside under the stars or just star gazing.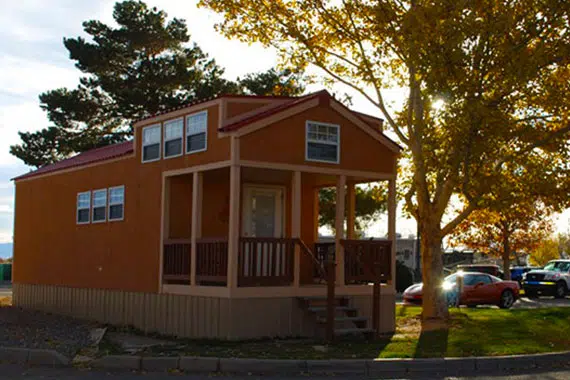 Balloon Fiesta is a once every year event, and during this time our rates for RV Sites, Cabin and Campsites are different from its regular price.
Balloon Fiesta rates runs from October 1st-10th, of every year.