Founded in 1706, Old Town Albuquerque is a wonderful place to spend an afternoon or a day after you park your RV at American RV Park.
A Focal Point of Life
Centered around the plaza, Albuquerque's Old Town is about ten blocks of historic adobe buildings. This area was the focal point of community life going back to its 1706 founding by Governor Francisco Cuervo y Valdez. The oldest building in Old Town is the San Felipe de Neri Church, built in 1793.
It was around this church that most of the settlers erected their homes, shops and government offices. Now many of those places have been transitioned into the restaurants, art galleries and shops that make up the present day Old Town.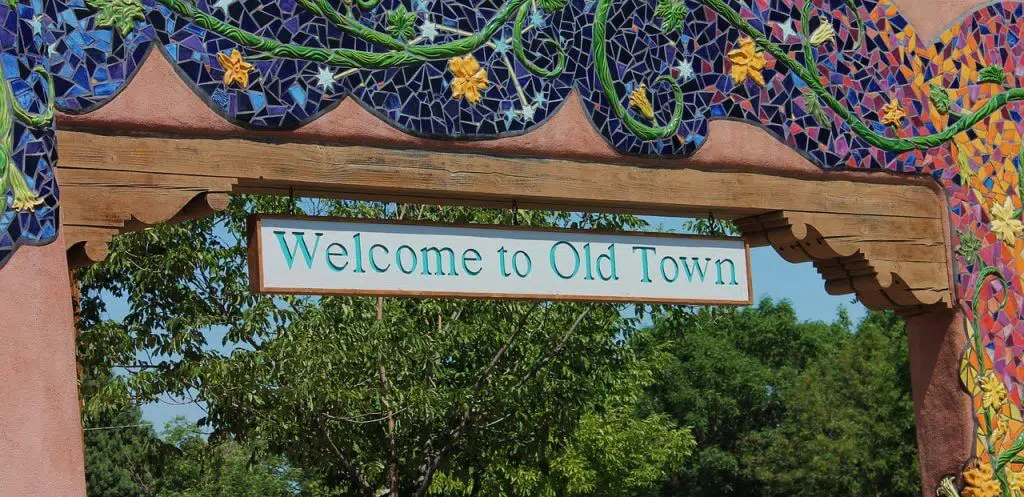 The Historical Zone of the City of Albuquerque
What's interesting about these ten blocks is that the area strongly resembles the look of centuries ago as it proudly carries its tradition as the crossroads of the southwest. The Pueblo-Spanish style structures have flat roofs and adobe that blends in perfectly with the southwestern landscape.
Shade from the blazing sun can be found in the long porches that line the fronts of most buildings. For weary travelers, too tired to do anything but watch the world trundle by, benches are usually found built into the back walls of the porches.